The era of digital surveillance: Authoritarianism vs. Democracy?
14/10/2022 /1:00 PM

-

2:00 PM

BST

Free
Registration Link
https://us06web.zoom.us/webinar/register/WN_BBNstHr1TmyczDYdf7Lcrw
Event description
Digital surveillance, carried out by both governments and technology companies, has become common practice around the world. Surveillance technologies, such as facial recognition, are widely used for many purposes including making online payment, verifying identity, and public security. During the Covid-19 pandemic, many countries have used surveillance technologies to track the spread of the virus. As in other areas of international affairs, there is an increasing tendency in the West to frame, analyse, and discuss digital surveillance as authoritarianism vs. democracy. Oxford Global Society (OXGS) brings together leading analysts to examine the following issues:
(1) How are governments around the world using and relying on surveillance technologies? What are the roles of technology companies in governments' surveillance schemes?
(2) What are the main factors (such as culture, state-society relations) that shape the public's views about digital surveillance in their daily lives in different countries?
(3) When it comes to "digital authoritarianism", China is often the focus of discussion. How different are the practices of the Chinese government from that of Western world?
(4) Does the division between authoritarianism vs. democracy help in understanding the practices of digital surveillance?
Moderator: 
Denis Galligan  OXGS Director; Emeritus Professor at Oxford University
Speakers:
Ralph Schroeder    Professor at Oxford Internet Institute (OII, Oxford University); Programme Director of the MSc in Social Science of the Internet and Senior Research Fellow at OII.
Ralph Schroeder was formerly Professor in the School of Technology Management and Economics at Chalmers University in Gothenburg (Sweden). He completed his PhD about Max Weber at the LSE in 1988. His publications include Rethinking Science, Technology and Social Change (Stanford University Press, 2007) and Being There Together: Social Interaction in Virtual Environments (Oxford University Press, 2010). He is also the author of 'An Age of Limits: Social Theory for the 21st Century' (Palgrave Macmillan 2013) and, with Eric T. Meyer, of 'Knowledge Machines: Digital Transformations of the Sciences and Humanities' (MIT Press 2015). His most recent book is 'Social Theory after the Internet' and he is also working on big data in the social sciences.
Jinghan Zeng    Professor of China and International Studies at Lancaster University (UK); Academic Director of China Engagement and Director of Lancaster University Confucius Institute; OXGS Fellow.
Professor Zeng's research lies in the field of China's domestic and international politics. He is the author of Artificial Intelligence with Chinese Characteristics: National Strategy, Security and Authoritarian Governance (2022), Slogan Politics: Understanding Chinese Foreign Policy Concepts (2020) and The Chinese Communist Party's Capacity to Rule: Ideology, Legitimacy and Party Cohesion (2015). He is also the co-editor of One Belt, One Road, One Story? Towards an EU-China Strategic Narrative (2021). He has published over twenty refereed articles in leading journals of politics, international relations and area studies including The Pacific Review, Journal of Contemporary China, International Affairs, JCMS: Journal of Common Market Studies, and Third World Quarterly.
He draws on his research to connect with audiences beyond academia. He frequently appears in TV and radio broadcasts including the BBC, ABC Australia, Al Jazeera, Voice of America, DR (Danish Broadcasting Corporation), Russia Today (RT), China Central Television (CCTV) and China Global Television Network (CGTN). He has been quoted in print/online publications including Financial Times, Forbes, South China Morning Post, PULSO and TODAY. He has written op-ed articles for The Diplomat, BBC(Chinese), The Conversation, Policy Forum among others. Before his academic career, he worked for the United Nations' Department of Economic and Social Affairs in New York City.
Daniel Smilov   Associate professor of Political Theory at the Political Science Department, University of Sofia (Bulgaria); OXGS Fellow.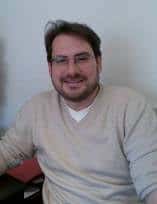 Dr. Daniel Smilov is a comparative constitutional lawyer and political scientist.  He is also programme director at the Centre for Liberal Strategies, Sofia, and recurrent Visiting Professor of Comparative Constitutional Law at the Central European University, Budapest/Vienna. He holds doctorates from the University of Oxford (DPhil, 2003) and the Central European University, Budapest (SJD, 1999). Daniel has held research positions and fellowships at the Centre for Policy Studies at the Central European University and the Robert Schuman Centre for Advanced Studies at the European University Institute, Florence. Dr. Smilov is author of numerous academic publications on topics of comparative constitutional law, party and campaign finance and the politics of contemporary populists. He has weekly columns in the Bulgarian press and is a regular commentator on Bulgarian politics in the media.
Details
Date:

14/10/2022

Time:

1:00 PM - 2:00 PM

BST

Cost:

Free

Event Categories:

Event Tags:

Website:
Organiser
Oxford Global Society

Email:

info@oxgs.org